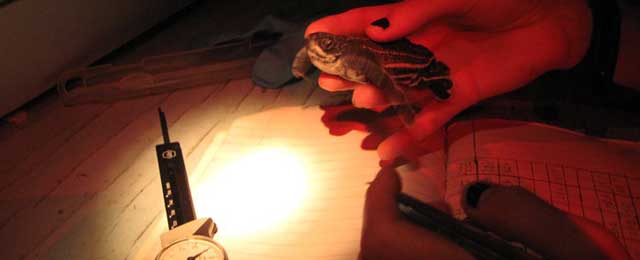 Volunteers are the backbone of our efforts …whether it's long nights on the beach tagging turtles, early morning walks to count nests and rescue disoriented hatchlings, putting together a children's program or helping to create a new website feature.  Once you love the sea, you'll find a way to share that love here.
"Patrolling on the beach with SOS was always an amazing experience, especially on those nights a turtle (…or in best case turtles) came up for nesting. Those were always magical moments and witnessing the turtle returning safely and unharmed back into the ocean was a wonderful and rewarding feeling. Thank you for such an incredible opportunity.  I really miss spending nights on the beach patrolling… some of the happiest memories watching the turtle return safely to the ocean
" Sandra, Germany
All we ask is that you commit to a minimum of four weeks between March and September to really contribute to our work in a meaningful way so that we both have a chance to get to know each other properly.  It's a wonderful way to learn more about the amazing natural biodiversity of our islands, to meet new people and to learn more about yourself in the process.  Download and fill out the Volunteer Form [pdf] to get started.
"I had the opportunity to work alongside staff and volunteers for SOS Tobago during a season of fieldwork for my masters research on leatherback sea turtles. I stayed in the local community of Black Rock and met some wonderful people during my 3-month stay. The people that are involved with SOS Tobago have a genuine passion for the conservation and welfare of Tobago's turtles and their environment. It was an amazing experience…one that I will never forget" Lindsey, Canada/UK.